Message from the President / CEO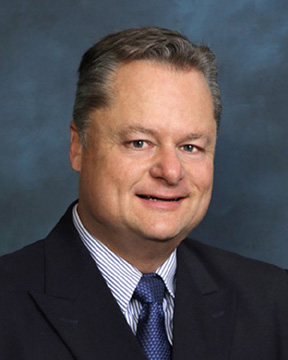 Welcome to our 48th year in business, still family owned, and operated. We have seen a lot of changes since our founding, going from metal bonding as one of our primary industries to advanced composites, using fiberglass, Kevlar and then to carbon fiber. Aerospace was almost 100% of our business at the start and now it is still the largest part but shared with wind energy, automotive, marine and construction. Composite tooling has become a big part of our overall business and this too is constantly changing.
We are a very different company from years ago. Our customers need technical partners not just suppliers and we have earned the reputation of being a solution provider. One of these problems communicated to us was to remove labor out of composite part production. We answered by investing heavily in custom kitting centers to convert roll stock to custom sized vacuum bag materials that are ready to be used right out of the box. This greatly reduces the amount of labor needed to lay up a composite part, which in turn makes the quality of the part more consistent by reducing the possibility of operator error. In addition, it reduces waste and increases productivity. Our six worldwide facilities are well known to the local companies and we can truly provide local service worldwide.
Many of the early Airtech employees are still here with over 25 years of service. We have added a lot of new, young and highly energetic faces too, to lead us in the next 47 year adventure. We also have third generation family members who are greatly involved and eager to show us new ways to do business, using the latest technology to order and learn about our products.
Thank you for your support in making us world leaders in our field of composites and we want to know how we can continue to help you with your business.
Sincerely,
Jeff Dahlgren
President/CEO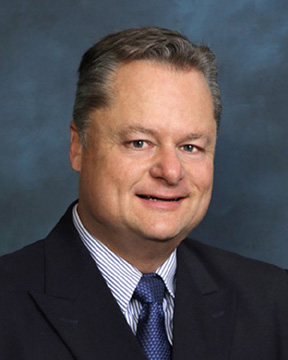 Welcome to our 50th year in business.
Airtech is still a family-owned and operated business, and our core values remain the guiding principles for everything we do.
We have worked through and adapted to the health and supply issues of the past few years. While it was certainly challenging in many ways, it also showed how strong we are as a company – even in the toughest of times.
In my 42 years at Airtech, I have never seen such rapid increases in raw material prices, along with global material shortages and supply delays. This is where our outstanding customer service came into play. We were able to keep increases to a minimum, stock excess raw materials, and manufacture our products without many outages.
To ensure that our customers are supported, we have stocked much more inventory than common business sense would suggest, and as the largest manufacturer in our industry, our supply partners have worked with us to keep up with our requirements. The best of both worlds in such a challenging environment. This speaks to our most important strength: family values. As a private, family-owned company, we take a long-term view of our business by investing in the future of our customers and employees.
With the same mentality and vision for the future, we have begun developing biomaterials to offer our customers more sustainable solutions, reduce our carbon footprint, and bring lasting change for future generations. We want to focus not only on the materials themselves, but also on the entire life cycle, from manufacturing to recycling / decomposition. All of our data sheets will have environmental information on each product. We also manufacture many of our products at several locations worldwide (North America, Europe and Asia), to reduce freight and travel emissions, and with the added benefit of lower costs.
We have a 50-year legacy of pioneering innovation in the composites industry and diversification into new markets. In a short time, we have become leaders in the large-scale additive manufacturing of composite tooling, and have also begun to compound our own AM resins. We produce these materials and services in both the USA and Luxembourg to meet demands for quick, high-quality composite tooling for autoclave, resin infusion, trim fixtures, foundations, and many other uses. We have also expanded our services in the solar and architecture markets by developing high-performance state-of-the-art fluoropolymer films. We're growing from strength to strength and have a lot more in store for the future, with exciting times ahead.
For a business to thrive for a half-century speaks not only to its longevity, but also to its ability to adapt and grow, even in the hardest of times. I just want everyone to know that we have not spent the last three years hiding and hoping for the best, but rather improving, researching better environmental materials, diversifying our business, and ensuring our inventory levels are higher than ever before.
Being family-owned, our goal is to make you feel part of our 50-year-old family.
Thank you for your support, and we will keep working hard for you.
Sincerely,
Jeff Dahlgren
President/CEO